Appetizers
We serve a variety of mouthwatering and lip-smacking appetizers to tantalize your tastebuds.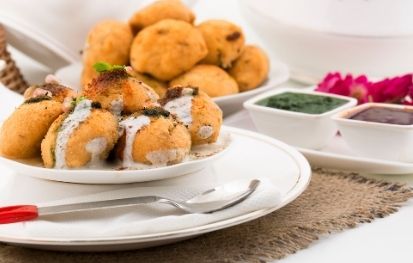 Main Course
We serve a variety of Indian dishes from different parts of the country, with authentic flavours. Our spices and condiments are picked to deliver the best of taste experience.
Desserts
A meal is incomplete without catering to your sweet tooth. We serve a variety of authentic and traditional sweets and desserts.
Ready to get in touch?
Make an Event Request